Fri, 23 July 2021 at 4:27 pm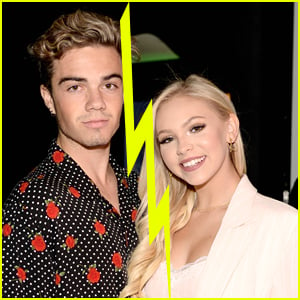 Jordyn Jones has a sad announcement for fans.
The 21-year-old singer took to Instagram on Thursday to confirm that she and boyfriend Jordan Beau have broken up after three years together.
Click inside to read her note to fans…
"never thought i would be writing this post. jordan beau… thank you for being the brightest light in my life the past 3 years. you are one amazing guy & i'm so thankful for all the amazing unforgettable memories we made. i know a day will never go by where you don't cross my mind," she started out.
"now to all the fans, just know this was my decision. he did absolutely nothing wrong. it's just time for me to be alone and put myself first. i'm heartbroken, with that being said, i'm hurting him & that's something i will always regret," Jordyn continued.
"you know i'll love you forever & maybe we will reconnect at some point. but for now we both need some time to heal our broken hearts. i love you all and i'm sorry," she said.
Jordan posted a broken heart emoji in the comments.
Fans began to speculate that the pair broke up after they stopped posting with each other, and stopped liking posts. The last photo of them posted on their grids was back in June at the TikTokers vs YouTubers boxing event.
Like Just Jared Jr. on FB