Wed, 08 September 2021 at 8:08 pm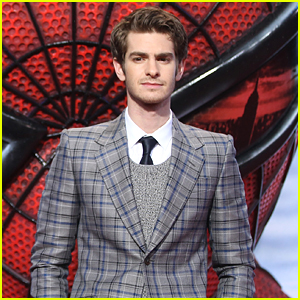 Andrew Garfield is talking about those Spider-Man: No Way Home rumors.
The upcoming movie has been confirmed to feature a multiverse of characters and it's long been rumored that the 38-year-old and Tobey Maguire will make an appearance.
In a new interview, Andrew continued to deny his involvement in the film…
See what he said inside…
"I understand why people are freaking out about the concept of that because I'm a fan as well. You can't help but imagine scenes and moments of 'Oh, my God, how f–king cool would it be if they did that?'" Andrew told Variety. "But it's important for me to say on the record that this is not something I'm aware I am involved in. But I know I'm not going to be able to say anything that will convince anyone that I don't know what's happening. No matter what I say, I'm f–ked. It's either going to be really disappointing for people or it's going to be really exciting."
He also reminisced on filming The Amazing Spider-Man movies, having nothing but gratitude for his experience as the webbed hero.
"It was only beautiful. I got to meet Emma [Stone] and work with her and Sally Field. I had karma with Amy Pascal, who was a mother figure, and we would fight, but ultimately, we loved each other on a deep level. We tried to meet as much in the middle as we could in terms of why I wanted to do this role, and what her needs were as the head of the studio," he shared.
Get the latest on the upcoming Spider-Man: No Way Home here!
Like Just Jared Jr. on FB