Tue, 19 October 2021 at 1:58 pm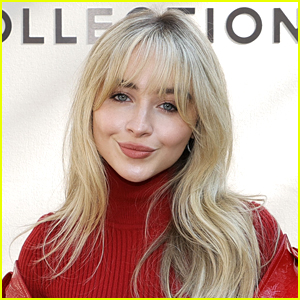 We still don't have a release date yet, but Sabrina Carpenter is opening up about her upcoming album!
The 22-year-old singer and actress has been working on her next body of work while living in New York for the past year.
She's released the single "Skinny Dipping" from the LP, which will be her first on her new record label, Island.
Sabrina went on Apple Music and dished to Zane Lowe about the new record and what we can expect from it.
Find out what she revealed inside…
"It is a very honest record, which I think is kind of the first time that I can say that in a light where I had left a label that I was at since I was 12 years old and when you sign a deal when you're 12, you…" she said. "There should be a way around it. And what's unfortunate is nobody truly, even my parents… I can't actually ever be like… It's nobody's fault."
"It was just the fact that, when you are that young, you don't have the resources to know what you're actually signing up for and all I knew is that I wanted to make music and I knew that if I did that, then I was going to be able to make music," Sabrina continued. "And I've learned a lot and, essentially, this next record for me, feels like the first one where I am myself. I know that sounds crazy, but it just feels… Also like you change so much from 12 to 22, that's ridiculous."
"For anyone to ever compare the that I did then to now is like, get a job. It's just one of those things, you're like, 'Well, how could you ever be the same person? How do people expect you to stay in a box?' And maybe it is that little mentality of coming from a past of a childhood that was a little bit more publicized…And not to mention, so grateful for that and so grateful for the fact that perseverance is a thing. And the fact that I've felt always inspired and motivated."
"And I don't regret the past, and I don't take it for granted, and I don't take anyone that helped me and believed in me for granted. I just think that there's a lot that I've learned and now a lot that I can kind of honestly reflect and look back on and see things with clear eyes and see people's intentions with clear eyes, and see moments where I could have gone left instead of right," Sabrina shared. "And if it would've made a difference, doesn't matter, you can't change that. But it's been that combined with, you said this earlier, but the music that I grew up on and how that's really shaped me and working with these people that understand music better than anyone. And I think that it's been a really beautiful, just fun process, which is all I could ever ask for."
Sabrina previously revealed that she's worked on much of the album with Julia Michaels and JP Saxe.
Like Just Jared Jr. on FB