Wed, 27 October 2021 at 5:21 pm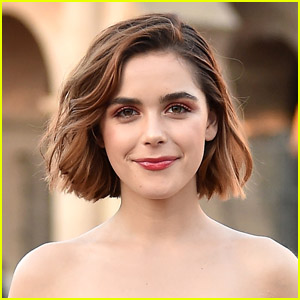 Kiernan Shipka is looking back at her career!
In a new interview on The Art of Kindness with Robert Peterpaul podcast to discuss her upcoming film Treat, the 21-year-old actress opened up about the roles she's taken on over the years and what she thinks is the common thread between the characters she's played.
Click inside to find out what she said…
"A common thread in a lot of characters I play is that they had to grow up quickly," Kiernan said. "I don't necessarily know if that's because I also feel like I had to be more of an adult at a young age, but that's definitely something that resonates with me always: what makes them grow up, what matures them and what makes them look at the world in a way that maybe everyone else doesn't because they have this unique thing. I always want to relate to the characters."
The actress began working at five months old and made her television debut on ER. She went on to star as Sally Draper in Mad Men at age seven, and her character matured quickly due to her turbulent family life.
Kiernan's character Sabrina is similarly forced to take on a great responsibility when she finds out she's a witch on her sixteenth birthday, while Treat centers on a young woman named Allie who has to save her town and her family from an evil entity.
From C13Features and written by Nathan Ballingrud, the podcast-movie will debut on Monday (October 25) wherever you listen to podcasts. You can check out the trailer here!
Kiernan also recently opened up about revisiting her role as Sabrina for Riverdale. Find out what she said…
Like Just Jared Jr. on FB