Wed, 27 October 2021 at 1:38 pm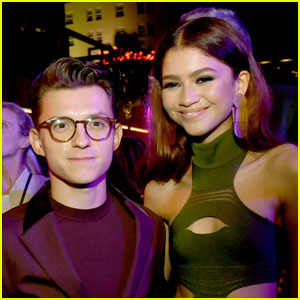 Zendaya has rumored beau Tom Holland to thank for her reality TV obsession!
In an interview with InStyle, the 25-year-old Emmy-winning actress revealed that while she and Tom were working on Spider-Man: Far From Home together in England, the actor showed her a new show that she quickly became obsessed with.
Click inside to find out which show he introduced her to…
When asked if she could do a convincing British accent, Zendaya replied, "I end up just doing sound bites from Love Island."
She went on to say that she didn't know about the show until she was shooting the second Spider-Man film.
"I was like, 'What is this?' And I was so against it too — I was like, 'Guys, this is ridiculous. You can't watch this every day,'" she said. "Then I was sucked in."
She continued, "I don't remember it having a huge presence in America before that summer, but when I came back, the season that I saw ended up also being shown in Euphoria. It was during Rue's depression episode and she was just stuck in her room, watching episode after episode of Love Island. Now it's everywhere.
During the same interview, Zendaya revealed what she appreciates most about Tom.
Like Just Jared Jr. on FB