Wed, 10 November 2021 at 1:52 pm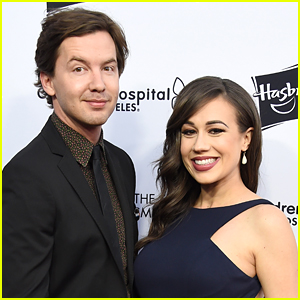 Colleen Ballinger and Erik Stocklin are now parents to three!
The YouTuber just announced the birth of their twins with a new video.
Over the last couple of days, Colleen has been saying on social media that she has had a rough few days and is taking a break, and that's why she hasn't uploaded a new video. What a surprise!
"I guess I'm having the babies right now. Not due 'til December 27th. Like, I'm shaking, I'm freaking out," Colleen says.
Keep reading to find out more…
"I need to pack. We have to pick names. It's the same situation as Flynn," she adds. "With Flynn, I didn't know, you think I would have learned my lesson. With Flynn we had nothing ready."
In the video, she reveals that she "had a dangerous umbilical cord complication called cord prolapse," and was rushed to have an emergency C-section after arriving at the hospital.
If you didn't know, Colleen previously revealed that she was having both a boy and a girl.
The boy was born on November 6th at 11:42pm at 4lbs 6oz. He was 17 inches long. The girl was born at 11:46pm at 4lbs 2 oz and 17.5 inches long.
Congratulations Colleen and Erik!!!
Like Just Jared Jr. on FB