Mon, 29 November 2021 at 1:44 pm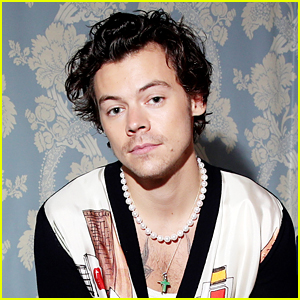 It's here – Harry Styles' new beauty brand Pleasing is officially out now!
The 27-year-old entertainer just launched his new brand, with the first products on sale.
Among the first products available are a nail polish set, as well as two additional colors, plus The Pleasing Pen and The Pearlescent Illuminating Serum.
Find out more inside…
"I started Pleasing to collaborate with people who inspire me, and to explore ideas that go beyond music. I hope you love it as much as I do. It's for you, it's just the beginning. H," he wrote on Twitter.
Harry recently opened up about his new business venture with Dazed magazine.
"It's starting with nail polish, because that was kind of the birth of what it was for. Me seeing a colour on a flower or a wallpaper or something and thinking, 'Oh, I wanna put that on my nails,'" Harry shared. "It was a fun little project, but during the pandemic, and when we eventually named it Pleasing, it felt like it was so much more than nail polish."
"I've always found that the moments in my life which have brought me the most joy are the small ones, whether it be, you know, the end of the night under the stars or a bite of food, or sitting with your friends thinking, 'Oh, I'm never gonna forget this,'" he continued. "It's always those moments that I find have the longest-lasting effect on me, in terms of sparking something wonderful in me. I really think that the essence of Pleasing is finding those little moments of joy and showing them to people."
US fans can get free shipping on orders over $75. Head to Pleasing.com now!
Like Just Jared Jr. on FB