Mon, 17 January 2022 at 3:42 pm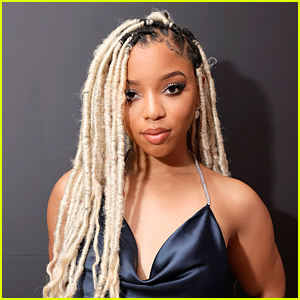 Chloe Bailey is speaking out about the level of scrutiny she has received over her sexuality in her solo career.
The 23-year-old singer and actress opened up in a new interview, where she also talked about self-love and using her voice.
Click inside to see what Chloe shared…
"There has never been a point in time that a society has ever been comfortable with the woman being powerful in the skin that she's in," Chloe told In The Know by Yahoo. "So I just have to give kudos to every woman who's inspired me, every one of my peers right now who's saying, 'I love my body. I feel sexy.'"
"No matter what women do, no matter how talented we are, no matter how screwed on our head is, someone will always have a problem because we choose to celebrate our body and the skin that we're in…but you shouldn't dim your light, period," she added about the scrutiny.
On self-love, Chloe shared, "We can love ourselves as much as we want to love someone else. Whenever we meet that person we are in love with, when we express love, in most relationships, you're expressing love through sex. Why can't you do that with yourself and love yourself? Why can't you be sexy for yourself? Why is it only okay when you're sexy for another person that you're in a relationship with? Be in a relationship with yourself. That's what self-love is."
In case you missed it, check out the new cast portraits of Chloe and her grown-ish co-stars!
Did you see what Chloe said about being compared to Beyonce?
Like Just Jared Jr. on FB