Fri, 28 January 2022 at 2:10 pm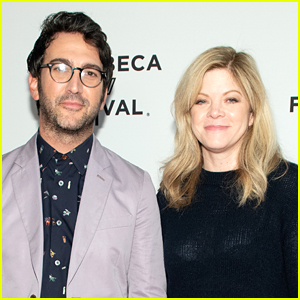 The executive producers of Gossip Girl are opening up and sharing some secrets about the original series!
In a new podcast, XOXO with Jessica Szohr, one of the original stars of the OG series, Josh Schwartz and Stephanie Savage dished on getting the show started, from casting to actor's chemistry, to making one character more warm and sympathetic than the books.
One of things they talked about was getting Kristen Bell to be the voice of Gossip Girl, narrating the show, and how she almost wasn't cast!
Click inside to see what they revealed…
Josh said that Kristen and the role, "may have been one of the most critical pieces of casting in the whole dang thing."
At the time they were getting ready to do the pilot and thinking about Kristen Bell, Veronica Mars was still on the air, and she had a voiceover on that as well, so they felt a little reluctance.
"It was like, she could do the voiceover, it doesn't take that much time. She could do both shows, but did we feel comfortable having two shows on the same network with the same voiceover," Stephanie shared. "We also, we love Veronica Mars, we had friends that worked on that show. We didn't want to like cannibalize it in any way."
"We were sort of like ehhh… But then Veronica Mars was not coming back and it was like yes, let's get her as fast as we can."
While no one else recorded the voiceover, other actresses who could have potentially become the voice of Gossip Girl were, "Christina Ricci read the ["Gossip Girl'] audiobooks, so she was in the mix. I think Selma Blair was in the mix."
Josh and Stephanie even revealed that when they were testing the pilot with audiences, before it went to air, every time the voiceover came on, the viewers would lose some interest. However, even though some testing feedback came back as people not liking the voiceover part, they felt that it was a necessary part and of course, kept it in the show.
When the revival series was coming about for HBO Max, he shared that they NEEDED to have Kristen return as the voice of Gossip Girl.
"When we did the new show, which we knew would be a new generation, and a new cast, and what have you, the one piece we needed to have was Kristen," Josh said. "That was the one piece that was gonna make it feel like Gossip Girl, because she's so… just that is the tone. She's the tone. She set the tone."
Check out the full podcast episode of XOXO with Jessica Szohr for more Gossip Girl secrets, below!
Like Just Jared Jr. on FB