Tue, 08 February 2022 at 6:17 pm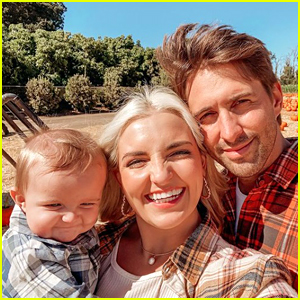 Happy news for the Lynch and Funk families – another baby is on the way!
Rydel Lynch and her husband Capron Funk announced late last week that they are expecting their second child together.
Keep reading for more on the big news…
"AND BAM 💥 POW 🦸KABOOM ☄️ BABY FUNK #2 🌟 AHHHHH we're soooooo excited!! SUPER is gonna be the best big brother ever! 🤰🏼 #pregnant #SUPER #TheFunks #2under2 #pregnancyannouncement #superhero," Rydel shared on Instagram.
On his own account, Capron wrote, "Baby Funk #2 is on their way. I'm so lucky to have this guy looking over them. @rydelfunk I love you. Bestest mom ever!"
Rydel also shared a video on her YouTube channel showing when she found out she was pregnant way back in November, while she was on tour with The Driver Era. She also shared videos telling Capron and her brothers.
Rydel and Capron got married in August 2020, and are also parents to adorable baby boy Super, who was born in April 2021.
Like Just Jared Jr. on FB