Mon, 28 March 2022 at 6:39 pm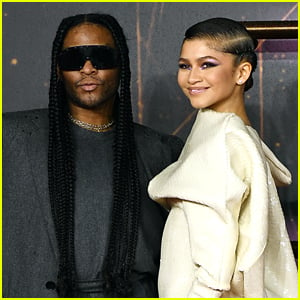 Zendaya's stylist Law Roach is dishing on working with the actress!
The Legendary judge, who prefers to be called an Image Architect rather than stylist, opened up in a new interview about how their working relationship grew into them becoming family.
If you didn't know, Zendaya and Law have been working together since she was 14, over 10 years ago.
"When she was 14, she didn't know much about fashion, and we were starting to learn about each other. And I think I had a little bit more say-so in the look," he told WWD in 2021. "But now she's a grown woman. I think she's grown, not only the way she chooses and collaborates with me, but in everything. She's a woman now."
Keep reading for more inside…
"And she came in and we spoke and then we just made this really beautiful connection," he said of their first meeting. "We went shopping, and we've been together ever since."
Now, Law dishes on if they ever reflect on their evolution and if they push each other in terms of style.
"[We reflect] all the time. I think one of the reasons we do that is we have the opportunity to talk about how grateful we are for the way things happened and the way things are happening to us in our careers," Law shared with WSJ.
"Our relationship really, really grew into more family. We've been together for so long. I think she's watched me grow up, and I've watched her grow up and go from a girl to a woman, and it just feels easy and right, like my sister," he added.
"I don't know if we've pushed each other in terms of style, but really quickly when I started working with her, we really hit the sweet spot where I just was able to look at clothes almost like I am her," Law shared. "And to choose things that make you feel something, that I know when I get the clothes or dress from wherever in the world, when I get it to her and she puts it on, she'll feel something. And that's basically all that I look for."
If you somehow didn't see, check out Zendaya's Oscars red carpet look and see her Vanity Fair Oscars Party look!
Law also works with other stars like Zendaya's Euphoria co-star Hunter Schafer, her beau Tom Holland, Halsey and Venus Williams. He's also worked with Celine Dion, Anya Taylor Joy, Kerry Washington, Addison Rae, Priyanka Chopra, and more!
Like Just Jared Jr. on FB