Fri, 08 April 2022 at 7:12 pm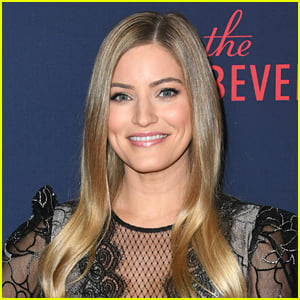 Justine Ezarik, aka iJustine, spent quite a few days in the hospital this past week.
The YouTube star took to Twitter on Thursday (April 7) to open up about what led to her being in the hospital.
"TLDR; I was in the hospital for 5 days with a blood clot in my shoulder that traveled to my lungs (PE). I have a potential diagnosis of paget schroetter syndrome, and may have to have a rib removed," she shared.
Learn more about what happened inside…
Justine said that she had texted her sister last Tuesday and said she thought she might have a blood clot in her arm.
After continuing on for the next few days, she woke up with a swollen arm on Friday, and wasn't able to lift her arm, so they went to the hospital.
Then, she got an ultrasound and it proved that her blood clot theory was right. She was later transported to a larger hospital to have surgery the next morning.
Her sister was by her side the whole time, and she even got a visit from Rosanna Pansino and her boyfriend Michael Lamond, aka Husky.
We're so glad to know Justine is feeling better!
Check out all of Justine's tweets below that share the full story…
Like Just Jared Jr. on FB