Wed, 20 April 2022 at 2:36 pm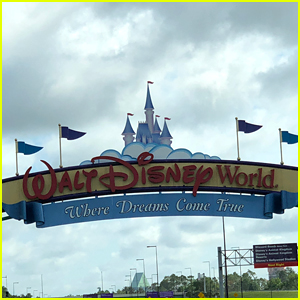 Florida Governor Ron DeSantis and state government officials are continuing on with removing the special district that governs Walt Disney World.
The Governor announced on Tuesday (April 19) that the special session taking place that day would be extended to file a law that would eliminate special districts created before 1968, specifically targeting Disney's Reedy Creek Improvement District, which was signed in 1967.
On Wednesday (April 20), it was announced that the Florida Senate has voted in favor of the law, according to Deadline.
Get more info inside…
This news comes following Disney's denouncing the Parental Rights In Education Bill, aka the "Don't Say Gay" bill, that DeSantis signed into law at the end of March. After it was revealed he signed it into law, Disney spoke out and said they would help repeal the law.
For those who don't know, the Reedy Creek Improvement District was established in 1967 and it's purpose is to "support and administer certain aspects of the economic development and tourism within District boundaries."
The district is responsible for providing essential public services like fire protection, emergency medical services, potable water production, treatment, storage, pumping & distribution, reclaimed water distribution, chilled and hot water systems, wastewater services, drainage and flood control, electric power generation and distribution, and solid waste and recyclables collection and disposal, as well as operating and maintaining public roadways and bridges. Basically meaning that Disney takes on these services themselves, instead of the local governments of Orange and Osceola counties.
The Reedy Creek Improvement District services the Walt Disney World resort and other areas nearby, and is governed by a five member board elected by landowners.
Should the district fully be dissolved, this would mean that Orange and Osceola counties would have to assume the assets and liabilities that Disney currently operates as part of the special district.
Like Just Jared Jr. on FB