Fri, 29 April 2022 at 7:45 pm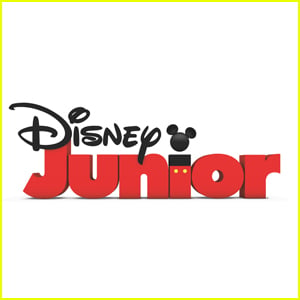 There are several exciting announcements that came out of the first ever Disney Junior Fun Fest at Disney California Adventure park!
Disney Junior has announced four new original series, as well as two new shorts, returning franchises and even some big casting news.
One of the biggest casting news revealed is that John Stamos has been cast to voice Tony Stark/Iron Man on Marvel's Spidey and His Amazing Friends!
They also announced the premiere dates for three shows – new series Eureka!, starring Ruth Righi, will premiere June 22, season two of Marvel's Spidey and His Amazing Friends and the Mickey Mouse Funhouse: Pirate Adventure special will both premiere in August.
Get more info inside…
The new shows coming to the network are Hey A.J., Kindergarten: The Musical, RoboGobo and SuperKitties, and on the short form are Me & Mickey and Winnie The Pooh shorts.
In addition, Alice's Wonderland Bakery has been renewed for a second season!
Get the scoop on all of the new shows below…
Hey A.J.
Based on the books by Martellus Bennett, the series is a high-energy adventure comedy about a curious and extremely imaginative 7-year-old girl, A.J. Whether imagining a long car drive is an exciting rocket ride or turning a grocery store line into a dance party, A.J. uses her big imagination to make any situation more fun and exciting.
Phineas and Ferb's Jeff "Swampy" Marsh is one of the executive producers.
Kindergarten: The Musical
Created by Michelle Lewis and Charlton Pettus, the new series is an animated musical series about navigating all of the "firsts" young kids experience while attending kindergarten. Whether having your own set of school supplies for the first time, finding a place to sit in the lunchroom or making a new friend, kindergartners can feel so many feelings that are sometimes hard to express with just words; singing about it feels more comforting and expressive.
The show follows 5-year-old Birdy, who, with the help of her amazing teacher and new friends, uses her imagination to express her fears, excitement and joy through big Broadway-style song and dance numbers, proving that kindergarten is just like a big stage and there is nothing a good song can't fix.
RoboGobo
Created by Chris Gilligan, RoboGobo highlights five adorable pets without a home — until kid inventor Jax adopts them and gives them super-powered robo-suits. Now Hopper, Boomer, Allie, Shelly and Winger are a team of superheroes saving other pets in trouble and learning how to become a family in the process.
SuperKitties
Created by Paula Rosenthal, SuperKitties is an adorable and action-packed new series about four fierce and furry superhero kittens — Ginny, Sparks, Buddy and Bitsy — who are on a mission to make Kittydale a more caring and "pawesome" place. Defeating villains and imparting important messages of kindness, empathy, friendship, resilience and problem-solving, the voice cast includes Luca's Emma Berman as Ginny, Cruz Flateau as Sparks, Home Economics and Firebuds' JeCobi Swain as Buddy and Country Comfort's Pyper Braun as Bitsy.
Me & Mickey
This new series of vlog-style video shorts featuring Disney's #1 star, Mickey Mouse, as he invites preschoolers to laugh and play along as he talks about everyday topics familiar to their lives, including morning and nighttime routines and packing a backpack, and also engages with silly games and challenges like "Super Silly Stare Off," "Talk Like a Pirate" and "Super Silly Dance Party."
Winnie The Pooh
Winnie The Pooh is a new musical short-form series starring Winnie the Pooh and his friends in the Hundred Acre Wood.
If you missed it, all of these Disney shows have had 100 or more episodes!
Like Just Jared Jr. on FB