Wed, 25 May 2022 at 5:50 pm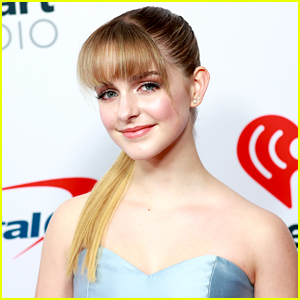 Mckenna Grace is sharing some news about her upcoming Lifetime movie The Bad Seed Returns.
The 15-year-old actress, co-writer and producer of the The Bad Seed sequel revealed that the film's release is being pushed back in light of the Texas school shooting this week.
Read her note inside…
"In the wake of the recent tragedy in my home state of Texas, we have decided to delay the release of 'The Bad Seed Returns'. Lifetime and everyone involved are in agreement. I don't feel comfortable promoting the film this week and we don't think Monday is the right time to release it," Mckenna shared on Instagram, along with a collage of the students who sadly lost their life that day.
She continued, "I was in 1st grade when Sandy Hook happened…and it feels like not much has changed since then. I remember my parents teaching me emergency action plans for going to church or the movies."
"If you have power, change something. If you have the means, donate to the victim's families of any of the recent shootings. I feel sick and heartbroken over these tragedies. www.jedcares.org is a great resource if you are feeling anxious or depressed. If you're feeling helpless or like you want to do something but don't know where to start, I found everytown.org to be really informational. -MG"
The Bad Seed Returns was originally slated to debut on Lifetime this upcoming Monday (May 30). Find out more and see the first look photos here.
Like Just Jared Jr. on FB