Mon, 06 June 2022 at 5:19 pm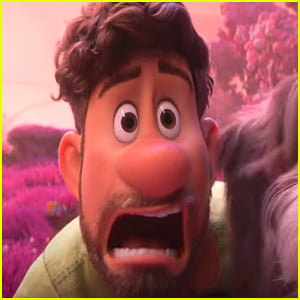 The first look at Disney's Strange World is here!
Fans are introduced to Searcher Clade, the son of a steadfast explorer, who is voiced by Jake Gyllenhaal.
Here's a short summary of what Strange World is all about: the original action-adventure journeys deep into an uncharted and treacherous land where fantastical creatures await the legendary Clades, a family of explorers whose differences threaten to topple their latest—and by far— most crucial mission.
Strange World was directed by Don Hall and Qui Nguyen, who also wrote the pic. Roy Conli produces the animated flick.
In recent interviews, Don said that the feature is a nod to "old issues of pulp" adventure stories.
The film will be out in theaters on November 23. Check out the teaser trailer, and first poster below!
Like Just Jared Jr. on FB