Tue, 07 June 2022 at 4:59 pm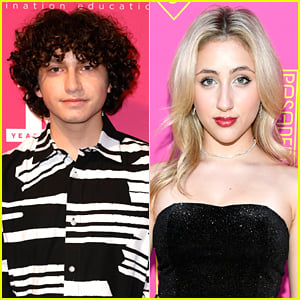 August Maturo and Ava Kolker are back together for a new project!
The two previously co-starred together on Disney Channel's Girl Meets World when they were little kids.
Now, the two have teamed up for Just Like You – Food Allergies, a new docu-drama VR project, Deadline reports.
"We are so excited to announce our new project. We are producing and starring in this film together and our hope is that this film will save lives and create a kinder world for people who live with food allergies," August shared on Instagram.
"So excited to be reunited for this film. ❤️❤️," Ava commented.
Learn more inside…
According to Deadline, "Through immersive storytelling, the project will show people what it's really like to live with food allergies—taking on the stigma and potentially life-threatening consequences of chronic diseases that impact 32 million Americans. It's informed by the personal experiences of Maturo, who at six years old experienced a potentially fatal anaphylactic reaction while on the set of Girl Meets World, subsequently becoming an outspoken food allergy advocate for children. The 14-year-old currently serves as a national spokesperson for F.A.A.C.T. (Food Allergy and Anaphylaxis Connection Team), having previously served that role for Mylan Pharmaceuticals EpiPen and the non-profit F.A.R.E. (Food Allergy Research and Education)."
The new docu-drama will be presented in different formats, including as a narrative short within a documentary feature, a standalone short and a 360 degree VR film.
August and Ava are also serving as producers on the project.
Like Just Jared Jr. on FB