Fri, 01 July 2022 at 3:17 pm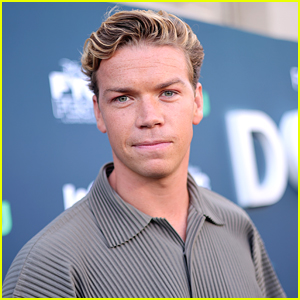 Will Poulter is opening up about his preparations to play Adam Warlock in the upcoming Guardians of the Galaxy Vol 3!
The 29-year-old actor was first revealed to be joining the MCU for the film back in October.
In a new interview, Will dished on his physical preparations for the role.
If you didn't know, Adam Warlock was created by scientists as an artificially perfect human.
See what Will shared inside…
"There have been some challenges relative to the physical preparations for the character. I'm sort of hesitant to talk about it just because I don't know what it looks like yet. So I'm sort of nervous to say anything until I've seen because I don't even know if what I did or went through even worked yet," he told Us Weekly, laughing. "But I will say that I was incredibly well supported and couldn't have had more help in the respect of the diet and the training that was required. That was key. Certainly not something I went away and did on my own."
He also shared that he hopes his life won't change much, and he'll still use his social media the same way he does now.
"I sort of hope I can kind of let Adam Warlock do his thing and kind of retain a sense of kind of agency and independence from that as much as possible. I hope it won't change too much. I don't plan to use my social media any differently, for example," Will shared. "But I'm really grateful for the support I've had thus far from the Marvel community and from everyone involved with Guardians to date. I'm excited for people to see the movie and see what they make of it. … Very glad I was along for the ride."
Will even touched on the large scale of a Marvel project and working with director James Gunn.
"I think the impressive thing about Guardians is for its size and just how many things are going on at once. And the scale being enormous, you know, James never loses sight of the integrity of the characters, the dialogue, working comedic beats hitting. He's not distracted or dissuaded by any of the sort of large-scale elements that are in play. So that's really cool."
If you didn't know, the upcoming Marvel film has wrapped filming. Check out photos from set here!
Two more actors have also been added to the cast of the MCU movie.
Find out what Will previously said about the Guardians of the Galaxy franchise…
Like Just Jared Jr. on FB