Tue, 12 July 2022 at 7:39 pm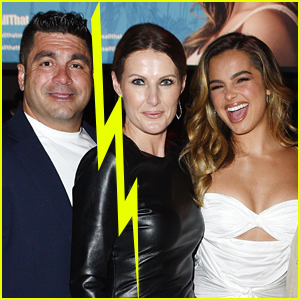 Addison Rae's parents are going their separate ways.
The TikTok mom's Sheri Nicole confirmed the rumors by changing her Instagram bio to read "single mom."
She has also recently posted about how "personal matters being brought public are always challenging and overwhelming for anyone involved," via E! News.
Keep reading inside to find out more…
"I will be okay. My biggest concern is—and always will be—my children and their fragile hearts and minds. I will always do my best to try to protect them," Sheri added in her post last week.
Last week, Page Six reported that Addison's father Monty Lopez had a five-month long affair with a 25-year-old woman.
Sheri and Monty are parents to three children – Addison, Enzo and Lucas.
Over the past couple of weeks, Sheri has shared multiple tweets that seem to allude to their split.
"Trying to be a strong person also likely means being a lonely one," "Let people show you who they really are. it will solve a lot of your questions that you might have," "I deserve happiness, peace, joy, hope, love, patience, kindness 🤍" and "You don't 'hurt the ones you love bc of your pain' you go heal yourself so that you don't 'hurt the ones you love bc of your pain,'" are among her recent tweets.
Sheri and Monty were married in 2004 before divorcing and remarrying in 2017, according to E!.
Like Just Jared Jr. on FB