Tue, 02 August 2022 at 3:29 pm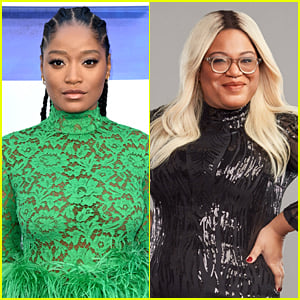 Keke Palmer is loving watching her sister on Claim to Fame!
The 28-year-old actress' older sister's identity was just revealed this week on the ABC competition series.
Early on in this week's episode, LC, whose name is Loreal, revealed to viewers that Keke was her sister. Her fellow contestants are definitely picking up on a clue, but she's still hoping that they think she's related to Laurence Fishburne, which has been a popular guess.
The latest clue for LC was a bee costume, for Keke's popular movie Akeelah and the Bee, which also starred Laurence and Angela Bassett.
See what Keke shared about her sister inside…
Recently, Keke dished on her sister being on the show.
"I'm living for her being on Claim To Fame, I mean she is giving her all. I'm so proud of her," the entertainer told ET. "You know, everybody in my family is a real character, and obviously she's my older sister, so a lot of what you see and know of as me, I got from her. So I'm very excited."
Keke did say that LC needs to be careful though…
"She's gonna have to keep her lips zipped," she said. "We have similar cadences, the Palmer cadence is what we call it. So hopefully she doesn't let it slip out. But I'm so excited for her! She's a star."
In case you missed it, find out the latest clues for the Claim to Fame contestant's real identities.
Like Just Jared Jr. on FB