Tue, 16 August 2022 at 7:04 pm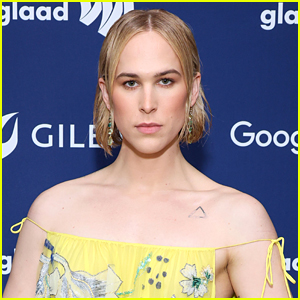 Tommy Dorfman is opening up her transition.
The 30-year-old actress shared on the Broad Ideas with Rachel Bilson podcast about how she would have transitioned sooner.
Tommy expressed that when on 13 Reasons Why and gaining fame from it, she felt like she had to compartmentalize a lot of things and push them down, including gender dysphoria.
"I feel like I kind of got stuck in time for a minute. Like, I actually had to put a lot of stuff that I though I was maybe going to work on, or thought I would do, or personal developmental things. I kind of like had to compartmentalize those things and put them away," she said.
Keep reading inside to see what else she said…
"So when it came to anything, like dysphoria or gender or stuff that already been present, I was like nope, that's not for now, I'm working," she continued.
She then added how she thinks she would have started transitioning a lot sooner if she hadn't booked 13 Reasons Why.
"I think because of my work being so tied to my body and face and identify, or whatever I had been identified as, it delayed some of my growth and some of my maturation in my mid 20s," she shared. "I also think I made decisions that were just not aligned with who I really was or what I wanted — but out of fear."
Tommy even added that now looking back, she feels she probably got married "for safety, 'cause it felt like a safe, secure space that I can carve out for myself in a world that was ever changing. I was just dealing with other stuff that I didn't know about yet."
Check out Tommy's full interview below…
Like Just Jared Jr. on FB