Wed, 17 August 2022 at 4:15 pm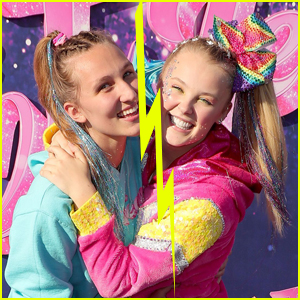 After weeks of speculation, Kylie Prew is setting the record straight.
The on and off girlfriend of JoJo Siwa has confirmed that the couple broke up for the second time.
JoJo and Kylie rekindled their relationship earlier this year, after first splitting up last October.
Keep reading for more inside…
In an Instagram live this week, Kylie confirmed that she and JoJo broke up about two months ago.
"I, obviously, am aware of everything that's happening on TikTok right now, and all the drama and all the tea," she said in the video, which was reposted on TikTok. "I don't like drama and it makes me really, really anxious so I don't really wanna talk about it for a while, but someone asked me — just now — if I was single. I am."
Kylie added, "It's okay. It's not deep, I promise. Everything's fine. Not everything has to be messy and gross because it's not, and I just want to clear the air. We're both safe and happy, and healthy and that's all that matters."
"It doesn't need to be drama, because that just gives everyone unwanted anxiety."
The last time time JoJo posted about Kylie was at the end of June when the first episode of her Facebook Watch series JoJo Goes premiered. In the ep, she goes to her first Pride event, and Kylie surprised her at the parade.
Around that same time, JoJo opened up about getting back together and changes they made this time around.
Like Just Jared Jr. on FB