Wed, 02 November 2022 at 1:29 pm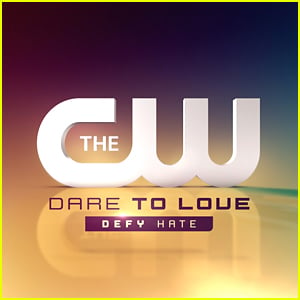 Brad Schwartz is joining The CW as the new Entertainment President.
The executive will be leading the charge of the network's new programming strategy, day-to-day operations and creative and brand development, starting next week. He will report to new network president Dennis Miller, who took over after Mark Pedowitz left.
Brad is the former Pop TV president who brought Schitt's Creek to US audiences!
In a new interview ahead of starting his work at The CW, Brad opened up about changes that could be coming and how the network will change.
See what he said inside…
"We need to run a profitable broadcast network and it's going to take a bit of reinvention and rethinking to create a brand with content that brings in a lot of audience, that works for the stations and can be monetized properly," he shared with THR. "It's an exciting new challenge. It's a complete rethinking. All the other broadcast networks are profitable so we have to think about how to make this one profitable."
"I want to do amazing, culture breaking stuff in scripted and unscripted and look at all holes in market and what other people aren't doing. Even though we might have lesser resources than NBC or CBS, that doesn't mean that we can't beat them. We just have to be a little scrappier," Brad added.
"It's not as easy as saying there won't be scripted; I think if we do scripted, we have to figure out a smart way of doing it, much like when we did Prentice Penny's first scripted show, The Hustle, at Fuse. We did it really scrappy with a really small budge and we won an Image Award. There's ways of being scrappy but still having great ambition," he said.
What will change on the kind of programming they air on the network?
"It's going to get a lot bigger and a lot broader. The programming needs to bring larger audiences to it," he told THR. "I think we've got to get bigger and to do that, you might have to get a little broader. But that doesn't mean you can't do cool stuff. Schitt's Creek was amazingly broad. Parents and kids watched that, usually together. Even something like One Day at a Time. It doesn't mean you have to be broad for broad sake. You can still do really cool, breakthrough stuff."
Brad added that he's not sure how much of the current content (Superman & Lois, Walker, Kung Fu, All American, etc) will be continuing into the next season.
"We have to see how they perform and we have to analyze everything on its merits, what its costs are and how it's delivering. I don't know enough yet. I have to dig into the numbers and budgets," he shared. "If something is making sense, bringing in a lot of audience and is profitable, of course you're going to keep doing it. And if it's not, then we've really got to re-think it. Why don't some of these shows on The CW get more than 1 million viewers? I need to find that answer out. It's the right question to ask."
If you missed it, two shows have been announced to be ending in just the last week alone, and more are expected as the current 2022-2023 season goes on.
Like Just Jared Jr. on FB