Tue, 22 November 2022 at 5:51 pm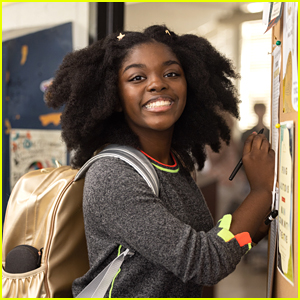 We are getting to know Lyle, Lyle, Crocodile actress Lyric Hurd!
The young actress can be seen in the movie as Trudy, Josh's (Winslow Fegley) best friend.
Lyle, Lyle, Crocodile is of course based on the bestselling book series by Bernard Waber, and follows the Primm family as they move to New York City, where their Josh (Fegley) struggles to adapt to his new school and new friends. All of that changes when he discovers Lyle – a singing crocodile (voiced by Shawn Mendes) who loves baths, caviar and great music-living in the attic of his new home.
The movie is out on digital TODAY (November 22) and to celebrate, we got to know 10 Fun Facts about Lyric.
Click inside to see what she shared with us…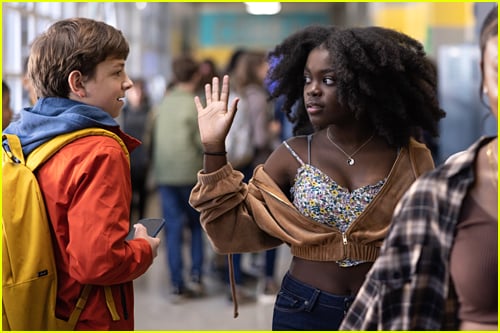 Lyric Hurd – 10 Fun Facts
1. I have 3 sisters, all of whom have musical names. (Melody, Rhythm, and Tempo.)
2. I eat Chipotle at least once a week and I do not mix the ingredients.
3. I started acting at the tender age of four after winning a local talent competition (Glynn Jackson's Showbiz Kids of the DMV).
4. I am EXTREMELY afraid of spiders and bees.
5. I enjoy doing bake-offs with my friends and family.
6. I love Jordans, and have quite the collection.
7. My great-grandmother, Helen Hurd, is 100 years old.
8. I have never had a cavity.
9. I come from a family of boxers, and my Uncle Swift Jarrett Hurd is a former unified light middleweight world champion.
10. I've been homeschooled since 1st grade.
Be sure to catch Lyric Hurd in Lyle, Lyle, Crocodile, which is now available on digital platforms!
Like Just Jared Jr. on FB