Wed, 30 November 2022 at 2:50 pm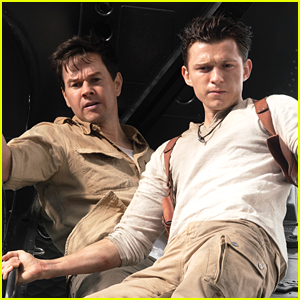 Uncharted is getting a new roller coaster attraction at an amusement park!
The Sony movie and the video game it's based off of serve as inspiration for a new ride at the PortAventura World theme park resort in Spain.
According to Variety, this will be the first dark ride roller coaster inspired by the movie and video game franchise.
Get more info inside…
The new ride is set to open in mid-2023 and will be located in the Far West section of the PortAventura Park at the resort.
This ride will be "nearly 700 meters long and over 12 meters high, and will be housed in an enveloping space of 4,800 square meters, and 16 meters high."
The attraction will "reveal dark and unexplored territories during an exhilarating expedition," and will feature "a journey of unexpected events in a totally immersive experience in search of the great treasure."
"We are convinced that this new attraction with state-of-the-art technology will create great moments and memories for families and friends that come to spend their holidays and free time in our resort," David Garcia, exec VP and managing director of PortAventura World, said in a statement.
"The team at PortAventura World has designed a thrilling ride so that fans of the game and film can now step into Nate and Sully's shoes and go on their own white-knuckle, treasure-hunting race," adds Jeffrey Godsick, exec VP of global partnerships and brand management and head of location-based entertainment at Sony Pictures Entertainment.
The Uncharted movie starred Tom Holland as Nathan Drake and Mark Wahlberg as Victor "Sully" Sullivan, as they attempted to recover a fortune lost by Ferdinand Magellan 500 years ago. What starts as a heist job for the duo becomes a globe-trotting, white-knuckle race to reach the prize before the ruthless Moncada, who believes he and his family are the rightful heirs.
If Nate and Sully can decipher the clues and solve one of the world's oldest mysteries, they stand to find $5 billion in treasure and perhaps even Nate's long-lost brother…but only if they can learn to work together.
Uncharted hit theaters earlier this year and is currently available to stream on Netflix!
If you didn't know, this other popular Sony movie is also expanding into theme parks…
Recently, Tom's Uncharted co-star Antonio Banderas said that he would like to pass Tom the torch to take on this character.
Previously, Mark has also stated he would pick Tom to play him in a biopic.
Like Just Jared Jr. on FB