Sun, 11 December 2022 at 5:00 pm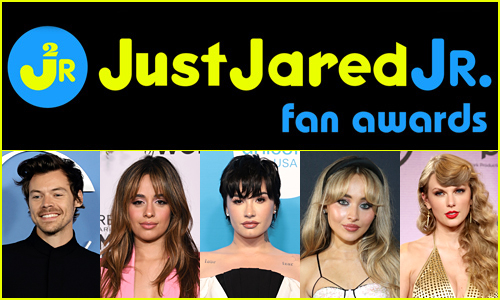 UPDATE: This poll is now closed! Check out the full winners list for the fan awards!
The 2022 Just Jared Jr Fan Awards are now live and we're taking a look at some of the best music of the year!
This year has seen quite a few new albums being released and we want to know which was your favorite.
Among the albums released in 2022 came record-breaking LPs, debut albums, and more.
The albums listed here have been chosen based on popularity and pageviews on JustJaredJr.com in 2022, as well as that have been released in this year alone.
This poll has unlimited voting, so you can vote as many times as you wish for your favorite actor!
We will close this poll on December 22nd at 5pm ET. All of the 2022 Just Jared Jr Fan Awards winners will be announced on Thursday, December 22nd.
See all the nominees and vote for your favorite inside…
Check out the nominees and vote in the poll below…
emails i can't send – Sabrina Carpenter
Harry's House – Harry Styles
i used to think i could fly – Tate McRae
Summer Mixtape – The Driver Era
Young Forever – Nessa Barrett
Please note: Choices in this poll will be randomized with each refresh to prevent bot voting. Again, this poll will close on Thursday, December 22nd at 10am ET.
Like Just Jared Jr. on FB