Mon, 02 January 2023 at 1:31 pm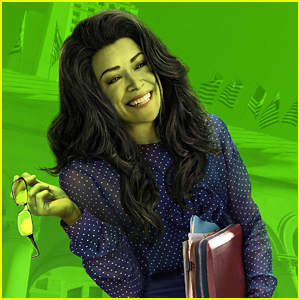 A comic book writer is speaking out about criticisms of the latest Marvel series She-Hulk: Attorney at Law!
It's been a couple months since the season one finale aired, and comic book writer Dan Slott is speaking to the accuracy of the TV series vs the comic book.
Find out what he said…
Dan has written several comics for Marvel throughout the years, most notably a ton of Spider-Man comics, and he actually launched a new She-Hulk series in 2004.
"Anyone saying the @SheHulkOfficial TV show wasn't 'comic book accurate'… I'm the guy who has written more issues of SHE-HULK than anyone," he shared on Twitter. "I've read every single comic from every #SheHulk run. And I'm saying, for the record, it is the MOST comic book accurate show in the MCU."
He continued, "'That's not the point. Nobody was arguing about that.' Yes. They were. A lot."
Dan also commented on someone saying the show vilified men.
"Pug, Wong, Luke, Bruce, Matt, Ched, Jen's dad, an entire support group of men… There were way more supportive and good men in the show than creeps. The only characters that were vilified were the villains," he replied.
Check out his more of tweets below…
Like Just Jared Jr. on FB