Wed, 01 February 2023 at 7:05 pm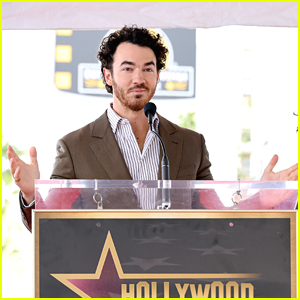 A big debate amongst Jonas Brothers fans is, "How many albums has the band released so far?"
This debate has resurfaced this week after the Jonas Brothers announced their upcoming album, The Album.
Now, some are saying that this is their sixth album, following It's About Time, Jonas Brothers, A Little Bit Longer, Lines, Vines and Trying Times and Happiness Begins, while others claim that it's their seventh, with the barely released V (or LiVe) album in 2013 counting as their fifth.
In a new Instagram story, Kevin posed the question, "So is this the 6th album or 7th?" with followers able to answer the question.
Find out his answer and learn more inside…
The question was asked with those as the only two answers, and when you pick one, it either says you're wrong or right, depending on what your opinion is. However, Kevin made the answers reflect that "7th" is the correct answer!
Now, why is this relevant and why does it matter so much? Well, it goes back to the Jonas Brothers first album, It's About Time, and their "Year 3000″ cover, which was also on their second album as well.
In the bridge, they sing, "I took a trip to the year 3000 / This song had gone multi-platinum / Everybody bought our seventh album / It had outsold Kelly Clarkson."
So now, to tie it all together, should this be considered the 7th album and will it outsell Kelly Clarkson, who ALSO is set to release a new album this year, though she has not yet announced when it will be out.
Many fans are considering this the 7th album, including V as the fifth, and are waiting for the Jonas prophecy from "Year 3000″ to come true!
Kelly also teamed up with the Jonas Brothers for the recently announced new flavor of their Rob's Backstage Popcorn with Kelly's Classic BBQ.
Like Just Jared Jr. on FB