Wed, 01 February 2023 at 9:37 pm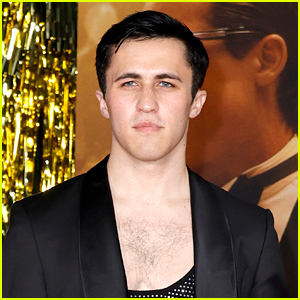 Chris Olsen is launching his own coffee brand!!
The 25-year-old TikTok star has previously teased that he was working on creating his own coffee brand and now it's finally happening, and it's called Flight Fuel.
Chris is quite well known for delivering coffee to celebrities on his TikTok account, often hopping on planes and jetting across the country or the ocean to get a cup to a celeb.
Keep reading to get more info…
Those he's delivered to include Meghan Trainor, Ashley Tisdale, Austin Butler, Joshua Bassett, Tom Daly, JoJo Siwa, Brittany Broski, Sabrina Carpenter and even Vice President Kamala Harris!
One person even 3-D printed a device for Chris to use for the videos, where it holds both his phone and the cup.
"Hi, I'm Chris. I deliver coffee to famous people around the world, and I'm generally always drinking it," he says in his video, which is like an infomercial. "So I'm super excited to announce that I'm creating my own coffee brand, Flight Fuel."
"Now, I can't tell you too much yet, but I can tell you to sign up for updates at the link in my bio… More to come later. Okay, love you."
With the launch of Flight Fuel, Chris is even offering to deliver coffee to a lucky fan!
Like Just Jared Jr. on FB