Cara Delevingne's reported head tattoo isn't exactly what people first thought.
The 24-year-old actress and model's look served up the drama the 2017 MTV Movie & TV Awards.
Starting from her bleached, barely-there hair peeking out from her recently shaved head down to her Saint Laurent black, thigh-high boots, Cara were highkey intense.
She looked incredible in her black Saint Laurent mini dress.
The drama continued when she turned around, and it appeared she was sporting a new tattoo of four geometrical shapes.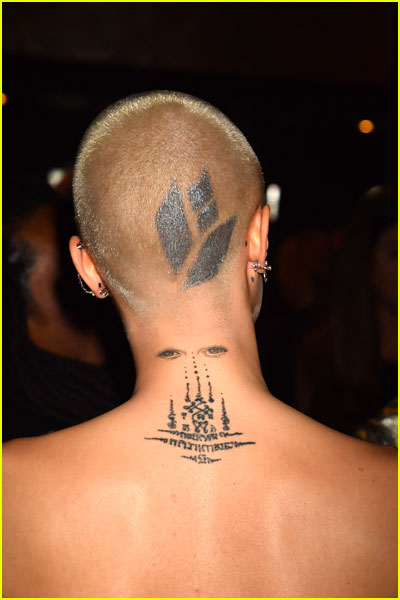 While the look is perfectly Cara in every possible way, her hairstylist was quick to make to correct reports that it was a permanent tattoo.
"I am in awe of this incredible creature. The beautiful #CaraDelevingne with a little head design drawn by me," Mara Roszak stated in her post.