Iain Tucker is heading to camp in the upcoming Netflix movie A Week Away!
The actor and singer will be portraying Sean, a fellow camper at Camp Aweegaway. He is a leader of one of the camp's three teams and competes with Will (Kevin Quinn) for Avery's (Bailee Madison) attention.
A Week Away follows troubled teen Will Hawkins (Quinn) who has a choice to make – go to juvenile detention or attend a Christian summer camp. While at camp, and with the help of his music, new friends and love interest (Madison), he learns the healing powers of kindness, forgiveness, and faith can be found in the most unlikely of places. Check out the trailer here!
You may also recognize Iain from another Netflix title. He played Rick in two episodes of Insatiable in season one.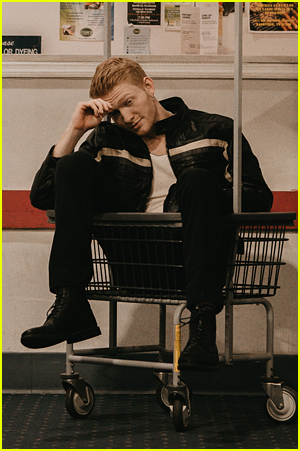 JJJ got to know more about Iain Tucker with 10 Fun Facts. Check 'em out below and be sure to tune in to A Week Away THIS Friday (March 26) on Netflix!
1. I am a reader. I enjoy spending time with myself and a good book. Preferably non-fiction.
2. I enjoy writing and producing music. I actually released my first single a couple months ago. In my opinion some things you can sing better than say. (Check out the song below!)
3. I don't watch much TV but when I do, anime is my go to. Naruto and Neon Genesis Evangaleon are my favorites.
4. I prefer black jeans over blue jeans any day of the week.
5. My roommate pierced my ears with a thumbtack and an apple. They never once got infected either.
See more fun facts inside… More Here! »