Wed, 29 December 2010 at 7:30 pm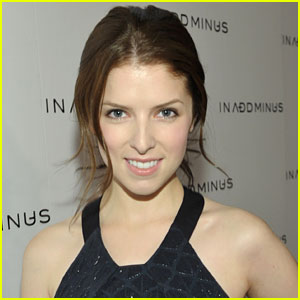 Anna Kendrick chats with Moviehole.net about the differences between shooting her wide array of films like Twilight and Scott Pilgrim vs. the World.
On how filming Twilight helped prepare for Scott Pilgrim: "In the Twilight films, my character is really not aware of the supernatural world. I don't get to watch that being shot, so on this one it was fun to react to these fight scenes almost as though it's not really happening. The fact that they're flipping through the air and throwing fireballs isn't that unnerving in the Scott Pilgrim world. After that you just kind of go back to what you were doing. So that was interesting. Shooting Twilight got me used to being in the background for three weeks and then saying my one line and then going back to the background again!"
On preparing to play Michael Cera's sister: "We did a little rehearsal actually to get the rhythm of the phone call, because we knew we'd be shooting it separately and I immediately took on that bossy sister role. Because Edgar [Wright] and Michael would start talking about something that wasn't related to the scene and I'd be, like, "Ahem!" Just clear my throat loudly to get back to the scene."
On doing films with special effects in the future: "I don't know! It definitely feels like a commitment, but the final product is totally worth it. So, I guess so. No pain and no reward, I guess!"
For the full interview, visit Moviehole.net!
Like Just Jared Jr. on FB