Fri, 11 March 2016 at 8:30 pm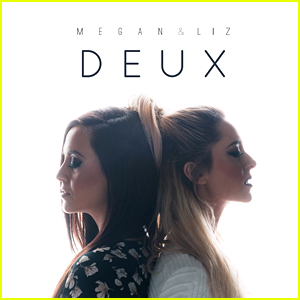 Megan and Liz are back with a brand new EP, Deux, that we're positive will be our theme music for the entire year.
"This career has been full of ups and downs, and you guys have been with us all the way. You've been the reason behind every cool thing that has happened in our career thus far," Megan wrote on the duo's official website.
She continued, "I have a really great feeling with this new EP, and this year in general. I'm hungry to work. I know that this is what we are meant to do, and that passion is burning inside us more than ever. This music feels right. This music feels us. It's taken so long to get to that feeling. The two years of not having anyone tapping on our shoulders or saying 'you should do this,' has been very beneficial to us. Has it been scary? Yes. Has it been easy? No. At the end of it all though, I'm so proud and so excited. There will be songs you've heard on this EP, and songs you haven't. I hope you guys are ready for the ride, because I know we are."
Listen to Megan and Liz's new EP, Deux NOW!
Like Just Jared Jr. on FB