Thu, 19 May 2016 at 9:10 pm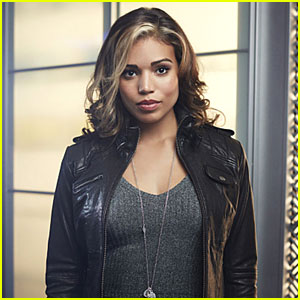 WARNING – SPOILERS AHEAD! Do not continue if you don't want to know what happened on the season finale of DC's Legends of Tomorrow!
Tonight, we said goodbye to another team member on DC's Legends of Tomorrow — Hawkgirl, played by Ciara Renee.
At the end of the episode, Hawkman and Hawkgirl completed their 4,000-year quest to kill the immortal Vandal Savage and were seen at the end of the finale flying off into the sunset. With that arc over, we won't be seeing Hawkman and Hawkgirl in Season 2 much.
Co-creator/executive producer Marc Guggenheim shared with Deadline: "We went through the team, made a list of all the characters and started to think of stories for them. When we got to Hawkman and Hawkgirl, we had trouble coming up with stories. The bow was tied so tightly and neatly with their story in the finale, that everything we thought of felt very forced. After 4000 years, they were no longer under the specter of Vandal, and we felt they need some time off. Bringing them back to the team as soon as the the beginning of Season 2 felt premature."
While Ciara won't be a regular cast member, that doesn't mean she won't return.
Marc added that he didn't know if Ciara or Falk Hentschel would have a presence in the next season until he and the series' other writers get together to think about next season.
Like Just Jared Jr. on FB