Fri, 16 June 2017 at 3:51 pm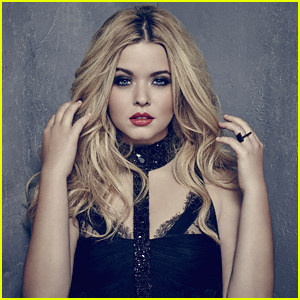 Raise up your hand high if Alison DiLaurentis is your favorite Liar on Pretty Little Liars.
Showrunner I. Marlene King recently opened up on Alison's story throughout the show and how it's come full circle for her in the final episodes.
"In some ways, I think she's been the least mature of the Liars," Marlene shared with ET. "Maybe because she wasn't present. She ran away from her problems for a while and now she's back and she has to face things."


And her pregnancy is one of those things that helps her realize who she is and who she loves.
"I think between the pregnancy and the conversation that she had with Paige — which I thought was such a beautiful scene — it's really forcing Alison to come to terms with her emotions and who she is."
She adds, "The pregnancy is a way to bring them [Emily and Alison] together, but I think in a really organic way."
Looks like A.D.'s plan of tearing these two apart just won't work: "A.D. often does things that you think are terrible to the girls, but often it backfires and it brings the girls closer together. So this is a perfect example of one of those horrible A.D. things that ultimately will bring the girls closer instead of dividing them."
Pretty Little Liars airs Tuesdays on Freeform.
Like Just Jared Jr. on FB