Sun, 16 July 2017 at 1:00 pm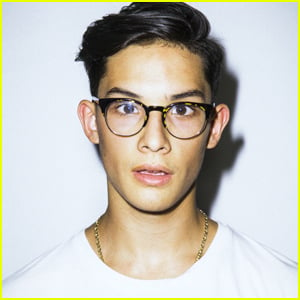 Brandon Arreaga is the next guy from PRETTYMUCH in our exclusive "Meet The Band" series.
The 17-year-old singer is a bit of a genius — he actually built his own music studio when he was 12, and charged local singers in Texas to record their tracks there.
"From a very early age, I shut myself away in the studio to practice and build those skills," Brandon shares about getting into music himself.
Learn 10 Fun Facts about Brandon below!


I am a sleepwalker!
I love riding roller coasters
If I didn't end up pursuing music, I'd most likely be playing football
I've been playing piano for a long time. I started in first grade
I'm allergic to sunscreen
I love all food, and lots of it! I could eat sushi all the time
I'm close to legally blind
When I was little, I had an imaginary friend. His name was Chilé
I love playing board games – Monopoly definitely is my favorite
Redvines are my favorite candy
MORE PRETTY MUCH:
Meet Austin Porter with 10 Fun Facts
Edwin Horonet Has Never Taken a Dance Lesson Ever
Nick Mara Has a Huge Crush on Jessica Alba!
Like Just Jared Jr. on FB