Tue, 25 July 2017 at 2:59 pm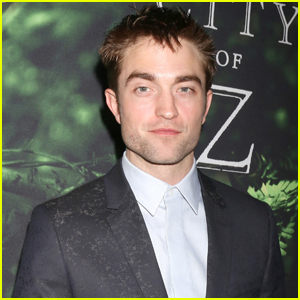 Robert Pattinson totally flipped the script on how his Twilight character was supposed to act!
The 31-year-old actor revealed that Edward was supposed to be "happy and fun" and he nearly got fired for making him brooding and serious!
"I was very serious. I thought at the time – I was 21 – if you were going into a relationship with someone, the way you could make it really intense was if you could barely talk to each other, you could barely touch each other, incredibly serious all the time," Robert explained.
He continued, "Everyone was like it 'No, it should be happy and having fun! That's what people want!'…Now the whole series is known as a brooding thing, but I remember the producers giving me the book and every singe instance where my character smiled, they'd highlight."
Eventually his agents had to come to set and set him straight!
"I came back after…with a big smile. I was probably going a little bit too miserable, so some kind of compromise was made," Robert explained.
But that wasn't the only time Robert got in trouble on set! Find out why else here!
Pictured inside: Robert heading out of his hotel on Tuesday (July 25) in New York City.
Like Just Jared Jr. on FB