Thu, 10 August 2017 at 1:11 pm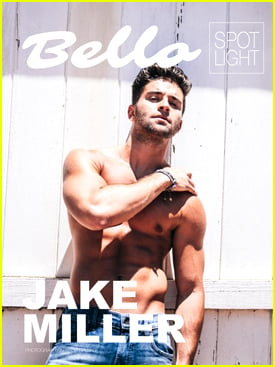 Jake Miller goes shirtless on the mega hot cover for Bello mag.
The "Can't Help Myself" singer opened up in the glossy about his new music and revealed why his new album, 2AM in LA was titled that.
"This has been the most emotional roller coaster of a year that I've had so far, regarding my career, my relationships — it's just been a crazy, emotional year," Jake says.
"So I've been doing a lot of overthinking, but also meeting new people and going out — seeing what I like, what I don't like, being single for the first time in a long time, and pretty much living by myself."
He continues, "I found myself a lot of the time late at night at 2am just kind of over thinking things. All these thoughts are the different thoughts or experiences that I had at 2:00am in LA."
That's how his album title came about, and it perfectly sums up everything.
Jake adds, "I haven't lived here for too long so it's all kind of new to me. There have been a lot of changes in this last year, so if you listen to the album in order it kind of tells that story."
Check out Jake's full feature on Bellomag.com now!
Like Just Jared Jr. on FB