Wed, 16 August 2017 at 3:23 pm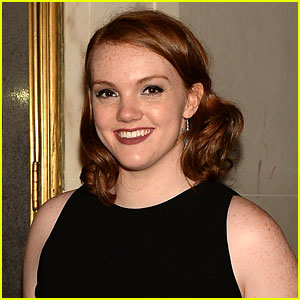 A number of members of young Hollywood have spoken out in response to Donald Trump's words seemingly defending white supremacy, and Stranger Things actress Shannon Purser is educating her followers in her own way.
"I was literally taught in high school (private Christian school) that the civil war had nothing to do with slaves but with state rights," she begins in a lengthy Twitter thread encouraging fans to be aware of their history and to honor the "black experience."
"And I hear too many arguments that 'liberals are trying to erase southern history' by tearing these monuments down. Like, c'mon. Nobody is going to forget the freaking Civil war. Confederate flags will still be in museums where you can visit them and mourn your idealistic/racist fondness of the old south while completely ignoring the black experience."
Shannon then sounds off on those who are upset by confederate statues being demolished.
"If you are white and your reaction to these 'monuments' being torn down is feeling like you're being wronged, you clearly have not even bothered to think about the evil and wrongdoing these monuments represent. The cruelty associated with them."
The 20-year-old actress then urges her followers to educate themselves and to have open minds.
"I embrace the humble, repentant and those willing educate themselves with open arms. I do not and cannot embrace evil ideologies. God knows I am imperfect and still learning. I am so thankful to have people in my life who are willing to teach and correct me.I have been very ignorant on many issues & I want y'all to know that I will never attack anyone who is truly seeking to learn and understand."
Go inside to read her full thread…
I was literally taught in high school (private Christian school) that the civil war had nothing to do with slaves but with state rights

— Shannon Purser (@shannonpurser) August 16, 2017
even bothered to think about the evil and wrongdoing these monuments represent. The cruelty associated with them.

— Shannon Purser (@shannonpurser) August 16, 2017
I embrace the humble, repentant and those willing educate themselves with open arms. I do not and cannot embrace evil ideologies.

— Shannon Purser (@shannonpurser) August 16, 2017
Like Just Jared Jr. on FB