Wed, 07 February 2018 at 6:20 pm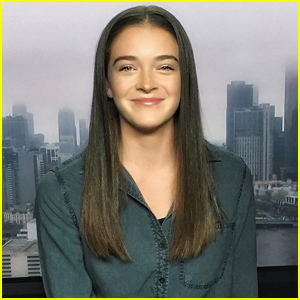 Jade Hameister should be everyone's new role model — because she shut a ton of sexiest trolls down with the best comeback.
The Australian skier is only 16, but has already climbed Mount Everest and completed a Polar Hat Trick — skiing to the North Pole, Greenland Crossing and most recently, the South Pole.
After a recent TEDx Talk, Jade's speech was flooded with sexist comments telling her to stop trying and to go "make a sandwich" — and her comeback to all those comments is everything.
In an Instagram post last month, Jade trekked to both South Poles — the ceremonial with the flags and the actual Geographic South Pole — that's a 373-mile ski trek, that would take most experienced adventurers almost 40 days to complete.
"Tonight (it never gets dark this time of year) I skied back to the Pole again…," Jade wrote, "to take this photo for all those men who commented 'Make me a sandwich' on my TEDX Talk."
"I made you a sandwich (ham & cheese), now ski 37 days and 600km to the South Pole and you can eat it xx."
Like Just Jared Jr. on FB