Wed, 11 April 2018 at 12:51 pm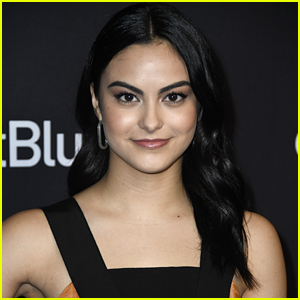 If you're like us, you've always had a crush on Camila Mendes' hair – because it's just that gorgeous, wherever she is.
Turns out, she has a secret to getting her hair that gorgeous and it's all thanks to the John Frieda Frizz Ease Serum – a company that just tapped her to be their new ambassador for the "Your Hair Talks, Make a Statement" campaign.
The mission behind it is to encourage confident women who have something to say to express themselves, all beginning with their hair.
Speaking to US Weekly, Camila opened up about how using the serum led her to trying out new hairstyles for roles beyond just Veronica on Riverdale.
"I use my hair as a tool for portraying characters. When I'm auditioning for a role, when I'm putting myself on tape for something, I always consider what the hairstyle is going to be because it changes the way people perceive me," she shared.
Camila adds, "Since I'm already playing a very iconic role, I have to work twice as hard to get people to see me in a different way and I think changing my hair makes such a difference,."
"If I want to play a role that's for a girl who's more shy or reserved, I'll put my hair back to make myself look a little bit more innocent and young. And if I want to play someone who's very confident, bold or wild, I'll experiment with more texture, messiness and volume."
Stay tuned for more about Camila's new partnership with John Frieda!
Like Just Jared Jr. on FB