Sat, 22 December 2018 at 4:06 pm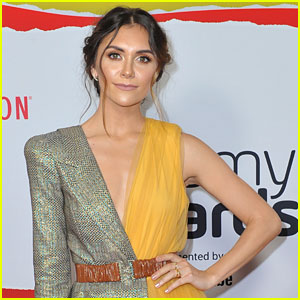 Alyson Stoner is opening up after a "prominent producer" told her she'd "be further along" if she "dressed sexier."
The Step Up actress shared her story with fans on Instagram on Saturday (December 22).
PHOTOS: Check out the latest pics of Alyson Stoner
"Recently, a prominent producer told me I'd be further along if I dressed sexier (define sexy, please)," she captioned the video below. "I'm well aware of the industry 🙄🤢 as well as my personal power. 👑👊🏽 Womxn can stop traffic with a single look, and many businessmen love to feed their families off of exploiting our sex appeal."
"But let's be clear: my lane is far wider than my appearance, let alone the entertainment industry," she continued. "I also don't prefer placing the power of my sexuality in the hands of companies who ultimately profit more and *still* don't pay us, the artists and wielders, what we deserve. My potential is limitless and so is everyones' reading this."
"Just because you don't adhere to the system, doesn't mean you're a failure," she added. "People might ask you why you're not further along by outward standards..they clearly can't see the distance you've traveled on the inside. 👏🏽👏🏽👏🏽 If you're still reading this, the code word to comment is Boom."
READ MORE: Alyson Stoner Recaps 2018 In Her Annual Year End Mash-Up – Watch Now!
Like Just Jared Jr. on FB