Fri, 12 July 2019 at 4:35 pm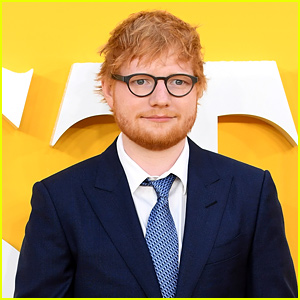 Ed Sheeran is opening up about the decision to ask Camila Cabello to be on his new song "South of the Border."
The 28-year-old musician revealed what brought it about to have the 22-year-old singer in a new interview with iHeartRadio's Charlamagne tha God.
"I met Camila in 2013 at the VMAs when she was in Fifth Harmony. We've kind of always kept in touch, and she's very, very, very sweet, very, very nice. [The song] has a Latin flavor, you could say that. [Camila] is from Cuba, she speaks fluent Spanish, and Cardi's Dominican, and I just felt like it was a good mix."
He also dished on having Cardi B on the record as well. "I've always wanted to make a song with Cardi B. Cardi B, just personality wise, even if you had her talking on a song. I love her, Cherry's obsessed with her. I've got to meet her a few times; she's very animated, very lovely, so I've always wanted her on a record," he said.
"I love how unfiltered she is. Literally. She's so media trained not to be media trained, like, her whole schtick is she goes on and says whatever she wants, and that is what works for her, whereas I never had a media training either, and I feel like I get to just say what I want. And she's successful because she is who she is. There's no one else that can be Cardi B — and there's gonna be countless people now that try to be."
Check out Ed Sheeran's song "South of the Border" featuring Camila Cabello and Cardi B!
Read More: Ed Sheeran's 'No. 6 Collaborations Project' Album is Out Now – Listen Now!
Like Just Jared Jr. on FB