Sun, 27 October 2019 at 2:23 pm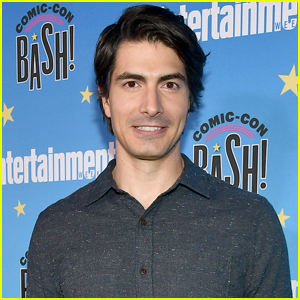 Brandon Routh is saying goodbye to DC's Legends of Tomorrow.
The 40-year-old actor took to his Instagram to say an emotional farewell to the show after wrapping his last episode.
"My final day of filming with my #LegendsFamily. I love you all & appreciate the 5 seasons we've spent together. It hasn't always been easy, but I think that's what makes it harder to leave — getting through the growing pains of the first few seasons has bonded us. 👊🏻 And made the last three seasons a blast!" Brandon wrote.
He added, "I've never been at a job this long, so this is new for me. 😢 I think I will miss you all and the fun we've had making this silly show on the #Waverider—as much as I'll miss bringing #RayPalmer to life. Love & blessings on a great finish to the season. 🙏🏼❤️❤️❤️"
Season 5 of Legends of Tomorrow is set to premiere in January.
Like Just Jared Jr. on FB