Sun, 17 November 2019 at 4:00 pm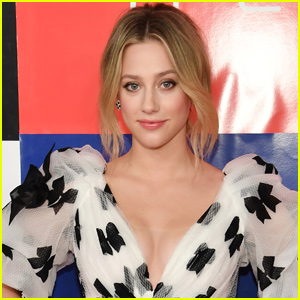 Lili Reinhart is taking a stand against photography apps that allow body editing.
The 23-year-old Riverdale actress was browsing the app store when she came across an application that modified people's bodies to look skinnier.
"This is not okay. This is why people develop eating disorders. This is why social media has become hazardous to our health. This is why people have unrealistic expectations of their bodies," Lili wrote on her Instagram story.
Lili continued on to implore people to stop using similar apps and stop photoshopping their bodies.
"Looking 'skinnier' on Instagram is not worth the detrimental psychological effects that these photoshopping apps have given our generation…People who use these apps and alter their bodies are clearly suffering from low self esteem, body dysmorphia, or other mental health problems. My heart goes out to those people who feel like their bodies aren't good enough," Lili said.
She added, "Please don't encourage this behavior. If we applaud and praise the men and women who photoshop themselves, it's only encouraging them to continue. And to feel like the only way they will be accepted is if they keep altering themselves."
We completely agree, Lili!
Make sure to check out what else Lili has said about body image.
Like Just Jared Jr. on FB