Mon, 04 May 2020 at 2:53 pm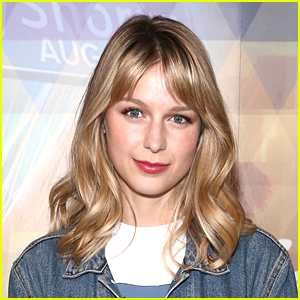 Melissa Benoist is dishing on what it was like stepping into the director role for the first time!
The Supergirl star directed the most recent episode of her show, which aired last night (May 3).
"Considering it was the first time in the director's chair for me, I think I'd be remiss if I didn't say how terrified I was," Melissa told EW. "That just went without saying, that I was scared, but reading it also had this thrilling aspect to it because I was going to get to be the one to visualize it and make sure the tone was coming across."
"I guess only since season 4, we've had these episodes that were a departure from the story and took a step back and gave us Lex Luthor's point of view, and this is one of those episodes. So, I couldn't believe how lucky I was that I got to be the teller of that particular story for our season, where we recap the entire season from Lex Luthor, Jon Cryer's eyes," she added. "And I was very excited to get to work with him closely in an actor-director relationship. Aside from the initial terror, and wondering whether or not I was capable of doing it, I was so excited and immediately just imagining what I wanted to do and thinking of shots."
Melissa added how being an actor influenced her approach in directing.
"Well, I think, just innately, we approach the script a certain way just without even thinking about it. Thinking about tonally what emotions are there or what is driving a character, our objectives and our goals. But more than that, just for this show specifically, I feel like it's become a second skin and I've spent so much time with the characters, not just the ones I play," Melissa said. "So it's almost a little unfair because since day one, I've just seen how each character's arc has progressed and changed, and grown. So that really informed my approach to it all. And really we all just want to tell good stories, and that was my main focus the whole time.
Like Just Jared Jr. on FB