Mon, 11 May 2020 at 4:08 pm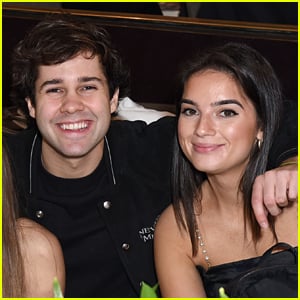 Fans have been shipping David Dobrik and his BFF/assistant Natalie Mariduena for so long!
The two longtime friends have even played into the rumors from time to time, and the vlogger is laying it all out on the line.
"No, she wishes," David joked with ET, referring to a line in his last vlog. "No, we're not hooking up."
Natalie even replied with an "absolutely not."
"I think it should be obvious at this point that there's never going to be a time where Natalie and I ever hook up. Even if this pandemic lasted 25 years and we were stuck inside, it's never going to happen," he added.
"I don't know, I don't really care. I don't know… should I have a reaction where I'm upset?" David said about the constant dating rumors. "The internet is such an obvious place where you make one video with one… it's always been like this since the beginning of time. You interact with one female or somebody that people will think you'll cute with and everybody either assumes that you're dating or they want you date. It's just how it all works."
Like Just Jared Jr. on FB