Mon, 18 May 2020 at 2:19 pm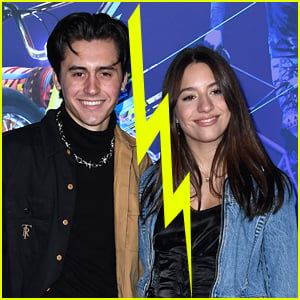 Isaak Presley is getting candid about his breakup with girlfriend Kenzie Ziegler.
The 17-year-old actor opened up in a new video and dished on allegations and how they broke up quite a while before it was talked about much online.
"I have nothing but love for Kenz and everything she's done. I have not one negative thing to say. I don't want you guys to think that," Isaak says in his video. "Sometimes when people break up, it doesn't really have to do with they had bad blood, it's just sometimes timing doesn't work out, or you know, it's just something that's not really in the control of both sides."
"Despite allegations, I did not cheat on Kenz. You guys aren't in our personal lives, so what you guys see is only a certain layer of reality," he added. "It's just something that you're seeing, but you don't know the full story behind it. I haven't ever addressed the situation because it's beneath me, and the only people that mattered to know the truth was Kenz and I, it's our relationship."
"The other thing I want to say is I did not leave Kenz because of The Clubhouse, at all. And thirdly, I'm not a bad person at all. What I did, hopefully after you guys hear my reasoning, you guys can kind of understand my side a little bit."
Kenzie also briefly touched on the breakup in her new Q&A video. She picked the question, "Are you crushing on someone right now?"
"Kind of. What I want to do right now is just chill, be single, not worry about boys because literally, you guys know me, I love boys," Kenzie answered. "Seriously, I rush into things super, super fast and then I regret it. So right now, I'm living my life… I mean, I like someone, but I'm not like, 'Oh my god, I need to date them.' I just need to be single and live my life, because it's… I'm having a great time.
She also answered a question about putting relationships on social media, where she mentioned the cheating allegations, but she learned that she doesn't want to put future relationships on social media.
Like Just Jared Jr. on FB