Tue, 19 May 2020 at 1:12 pm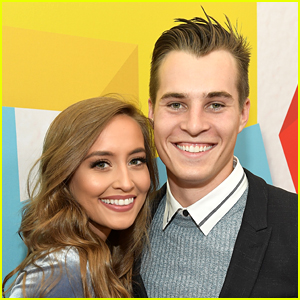 Marcus Johns has been released from the hospital and is home a week after being the victim of a hit and run.
The 27-year-old YouTuber's wife Kristin was also involved and she remains in the hospital as of Monday night (May 18).
Kristin shared a few updates from her hospital bed, and ended with a video of Marcus at home with their dog, showing his leg all bandaged up. See a screenshot in the gallery!
"Passed out again during PT this morning which was a major setback. But maybe we can go home tonight," Kristin wrote on Instagram stories being hopeful before sharing she can't leave the hospital yet. "Not going home tonight like we hoped but it's okay 🙏🏽🙏🏽. I am not in pain for the first time since the accident 😭. I never want to move from this heavenly position 😂✨."
"I was actually freaking out earlier but being out of pain for the past few hours has made me so happy 😭😭. Today I started journaling which is VERY difficult for me. I know it is imperative that I process my emotions in this situation – I am a MASTERRR at pushing away hard thoughts & distracting myself from letting myself feel hard emotions so this so I'm happy I decided to do this for myself!" Kristin continued.
"I have been stressed about what will happen with work to be honest. My content is definitely going to take a little shift for a bit but everything will be back to normal again one day (soon) hopefully!" she added. "And honestly I've never ever felt more connected with you guys on this REAL level before so 🥰. This will be different but that's okay. 🙏🏽"
A few days prior, the couple each shared videos of them doing physical therapy to be able to move around, despite each having broken legs.
Like Just Jared Jr. on FB