Fri, 12 June 2020 at 7:17 pm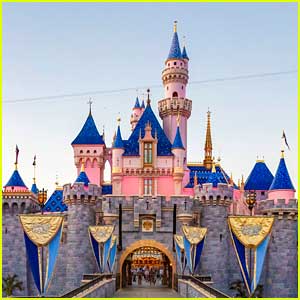 While a lot of Disney fans are excited about the possibility of Disneyland reopening, there are others that don't feel the same.
Earlier this week, Disneyland announced it's plans to reopen it's parks, hotels and Downtown Disney district amid the pandemic, three months after closing it's doors.
The Anaheim parks are planning to open back up on Disneyland's 65 year anniversary, July 17th. While the plans have been submitted, they still await government approval.
"We Are Anonymous" started a petition on Change.org calling on Disney to not reopen so fast as "Covid-19 cases are rising and have not dropped," and there "more cases now than when the parks closed on March 13th, 2020."
"Health Officials have stated that the 2nd wave of Covid-19 will be worse. So reopening before the 2nd wave even hits us is irresponsible and greedy. I understand everyone is rejoicing for the reopening of the parks but not during a pandemic where people are DYING, now is not the time," the petition reads.
"On March 27th, 2020 Disney Parks released a statement, 'the safety and well-being of our guests and employees remains The Walt Disney Company's top priority.' The solution would be to reschedule Disneyland to reopen the parks at a later date when cases of Covid-19 drop and Health Officials state it is safer for everyone but to still practice social distancing."
At the time of this post, the petition needed just over a thousand more signatures.
In case you missed it, Disney fans are also calling on Disneyland to refurbish one of it's rides with a new theme!
Like Just Jared Jr. on FB